08.00 - 17.00 WIB

+626180442888 | +626180442999
About Our Company
PT. Sumber Alam Jaya Perkasa is an international trading company which specializes in the importation and exportation of agricultural products. The company has operated extensively for generations and therefore owns a huge amount of experience in dealing with agricultural commodoties.
Apart from being an international trading company, we also source and distribute agricultural produce to the domestic market. We are one of the largest distributors and wholesellers in agricultural items in Indonesia due to our experience and capability. Our company head office is based in Medan, Indonesia, strategically located near one of the busiest and most accessible port in the region of Sumatra. However, we have wide local distribution networks across Indonesia including Jakarta, Surabaya as well as Makassar.

We have our own warehouse facilities which allows us to stock diffferent types products when deemed necessary. In addition, we also have partner warehouses in Jakarta and Surabaya to increase our distribution capability and increase efficiency.

We have extensive connections with hundreds of suppliers of agricultural products internationally. We have a prearranged framework agreement with each of our suppliers in order to provide us with a strong sourcing base as well as priority rights in terms of quantity and quality providing us with a competitive edge in terms of price and reliability.

The customers of PT. Sumber Alam Jaya Perkasa are mainly distributors as well as international trading companies. Apart from importing, we are experienced in sourcing Indonesian products for export. Due to our extensive distribution network, we are able to serve customers through various ports. This makes our supply chain one of the most reliable as we are able to serve our customers no matter where they are located.

News & Event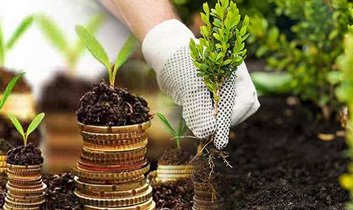 Saturday, 23 Feb 2019 21:55 PM
Kementerian Pertanian (Kementan) memfokuskan program pengembangan budidaya sayuran, buah, tanaman hias dan tanaman obat untuk memenuhi pasar dalam negeri dan ekspor sehingga kesejahteraan petani terus meningkat.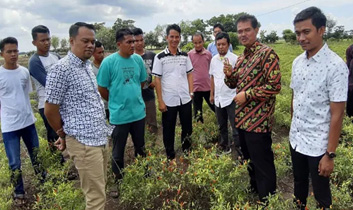 Tuesday, 06 Nov 2018 21:51 PM
Direktur Jenderal Hortikultura, Kementerian Pertanian (Kementan), Suwandi mengunjungi lahan pertanian dan berdiskusi dengan para pemuda tani di Kabupaten Takalar, Sulawesi Selatan, Sabtu (15/12).
Recent Post
Saturday, 23 Feb 2019 21:55 PM

Tuesday, 06 Nov 2018 21:51 PM

Tuesday, 06 Nov 2018 17:38 PM

Wednesday, 05 Sep 2018 22:15 PM
Expansion Area
Contact
Call Us

Feel free to call us on +626180442888 | +626180442999,
08.00 - 17.00 WIB

Visit Us

Come visit us at Jl. Kapten Sumarsono Komp. Graha Metropolitan Ruko 32/32A Helvetia,
Medan 20124, Indonesia